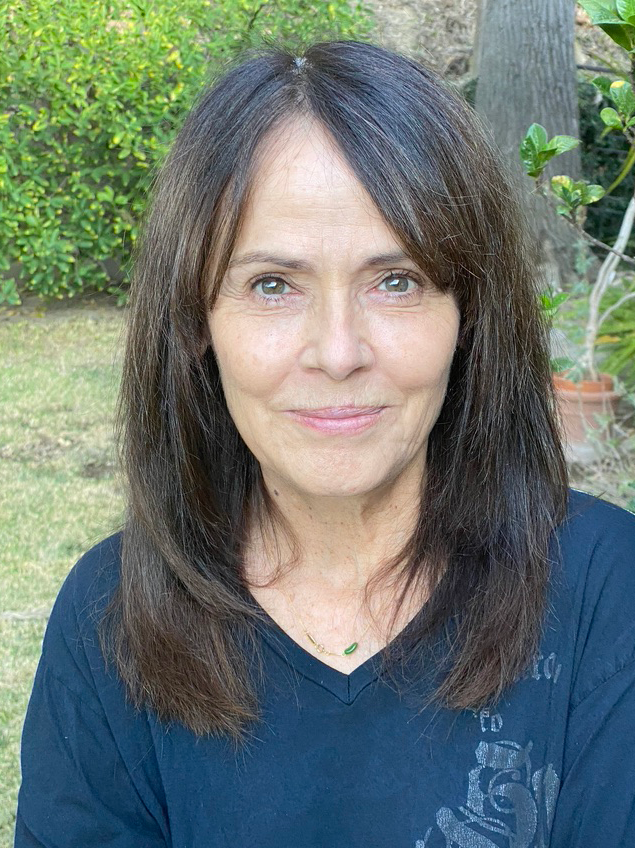 Rose Kauper HMC
Homeopathic Consultant
Welcome To My Practice
I am a classically trained homeopath practicing in Studio City, California since 1996.  My services include constitutional and acute care offered through office visits, phone consultations or Skype communications.  I'm a member of NASH (North American Society of Homeopaths) and NCH (National Center for Homeopathy). I've been practicing homeopathy for the past 18 years.
I look foward to working with you.
What is Homeopathy?
Homeopathic medicine is based on the principals of the "Law of Similars", also known as "like cures like."  This, simply stated, means that a substance that can make you ill can also make you well.  A remedy can treat an illness if it produces, in a healthy person, symptoms similar to those of the illness.  The Law of Similars enables the homeopath to select one remedy that is needed by matching the symptoms of the individual to the symptoms the remedy induces. Homeopathy goes to the core of the person and to the core of the problem.
The philosophy of homeopathy holds that the mind and body are not separate.  The emotions affect the organs, the musculature, the hormonal cycles and the shifting processes of the body affect the mind and the emotions.  Every human experience leaves some residue in the physical body and in the 'emotional body.'  For this reason, the homeopathic process begins with a personal interview.  During this initial interview, I will ask an extensive range of questions.  It is important to achieve a complete understanding of the state of health on the physical, mental, and emotional planes.
What conditions does Homeopathy address?
Homeopathy is used on many levels, including Mental, Emotional and Physical.
Examples are:
Anxiety, fear, ADHD, skin problems, bladder problems, depression, headaches, IBS, chronic fatigue, allergies, children's ailments, teething, colic and behavioral issues, hormonal issues, menopause, injuries, burns and arthritis, etc.
What is the goal of Homeopathic treatment?
The goal of homeopathic treatment is to help attain a level of health that includes not only symptomatic relief, but also a sense of well-being. The homeopathic remedy initiates a spontaneous process of healing in the body. Instead of masking the problem, homeopathy initiates the healing process.
Homeopathic and Bachflower treatments
Patients beginning homeopathic treatment often have many questions regarding their therapy and the steps that will help them regain health or freedom from discomfort. Some of the most commonly asked questions are included here to guide you through your experience with homeopathy.
What is the goal of homeopathic treatment?
The goal is to help you to attain a level of health that includes not only symptomatic relief, but also a sense of well-being and freedom. The homeopathic remedy initiates a spontaneous process of healing in the body.
What is acute Homeopathic treatment?
Acute Homeopathy treats health problems such as flus, colds, coughs, stomach ailments, bladder infections, headaches, sinus conditions, ear infections, and sports injuries. These are often conditions that would eventually resolve themselves without treatment. Homeopathy can enhance and speed the healing process. Once you are under constitutional treatment, your body can often fight off acute symptoms without further treatment. Always contact me first to determine what action needs to be taken.
What is constitutional Homeopathic treatment?
Constitutional Homeopathy is the treatment of long-term health problems or recurrent problems, including recurrent ear infections, bronchitis, bladder problems, skin rashes, etc. Homeopathy strengthens the immune system to prevent further infections. In cases of chronic diseases or symptoms that persist for a long time or recur over many years, constitutional Homeopathy provides a therapy that can address the underlying cause of the illness and help boost the body's defense system.
How is Homeopathy usefull in First Aid treatment?
Homeopathic remedies can be extremely effective in the treatment of common household injuries from falls, bruises, minor burns, bee stings and spider bites, skin rashes and infant teething and colic. First-aid remedies, when correctly chosen, can act quickly and safely but please call me before administering homeopathic remedies at home because remedies for acute conditions can alter or impair the effect of your constitutional remedy.
What happens during a Homeopathic interview?
To get to know you as a complete human being, it is important for me to ask you an extensive range of questions. I need to have a complete understanding of your physical, mental, and emotional health. I need to know your energy level and how your environment affects your well-being. Only when I have a clear picture of you and your limitations can I suggest the correct remedy for your symptoms.
Do I need to believe in Homeopathy for it to work?
Homeopathy is not a placebo treatment. In fact, infants are often treated as well as animals. All you need for homeopathy to work is to:

Be clear and complete about your symptoms.
Be observant. Keep a weekly journal and note any general or specific changes that occur.
Be candid about anything you may have done to compromise the remedy. See the sheet 'How to Keep Your Remedy Working.'
Be committed to the process and patient. Your full participation is essential to improve your well-being. Changes don't occur overnight. The process of healing is full of ups and downs.
I'm here to help you. Be as open with me as you can. The more information I have, the better I can match a remedy to you.
Will I receive my remedy at the time of consultation?
Once I decide on the correct remedy, it will need to be mailed from a homeopathic pharmacy. This process could take up to one week. The cost is roughly $35. Some remedies are available at Whole Foods and/or Capitol Drugs.
Will there be side effects to the remedies?
From a strictly pharmacological standpoint, there are no such things as side effects in homeopathic medicines. Sometimes you may initially feel worse or symptoms will worsen when, in fact, the overall situation is improving.
How can I measure improvement?
Homeopathic medicine has a sophisticated system for evaluating the success of individual cases: 'Laws and Principles of Cure.' You should be primarily concerned with how you feel. Have your symptoms cleared up? Has your energy improved? Has your mental and emotional health stabilized or improved.
Fees
Initial Consultations:
Adults - $240 for a 75-90 minute session
Children - $195 for a 75-90 minute session
Follow-Up & Acute Care office visits:
Adults & Children - $100 for a 30-45 minute session
1st Follow-Up is 5 weeks from the initial visit and maintenance follow-ups are every 2-3 months after the first follow-up.
Acute Care phone session:
Adults & Children - $65 for 2 x 30 minute sessions
Interim phone consultation:
$25 per 15 minute session
Bach Flower consultation:
$40 per Bach Flower mixture
Remedies typically cost $35-40. I order them for you from Hahneman Labs in San Francisco or you can purchase some of the remedies from Whole Foods or Capitol Drugs
Checks, Visa, Master Card, Cash and PayPal are accepted. If paying by credit card, please bring the completed form linked below.
Please bring a list of all medications and supplements you are currently taking.
Please call at least 24 hours in advance if you need to cancel or reschedule your appointment.
My practice is located at:
Bodies In Balance
11413 Moorpark St
Studio City, CA 91602
(818) 906-3765

There's free parking in the lot behind the building in addition to street parking.  One enters the building from the rear as well as the front.
---
Click below to download the credit card information form.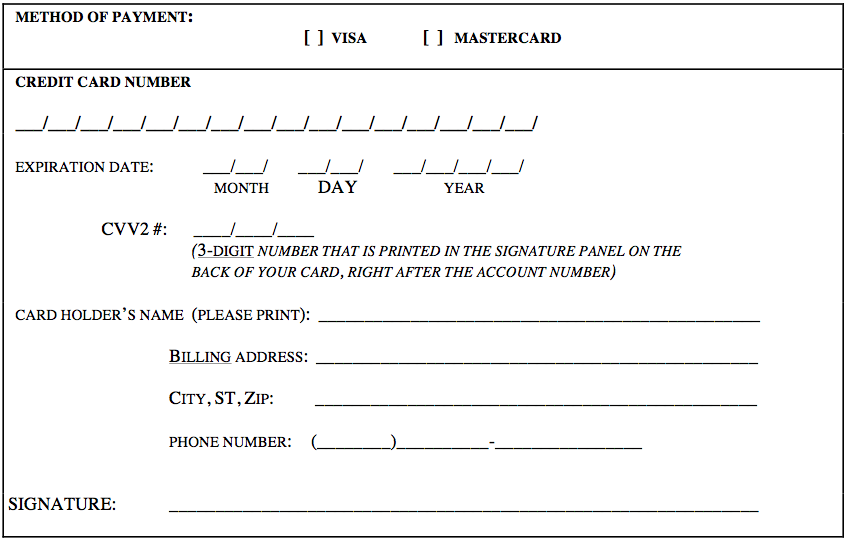 Patient Disclosure
I have been practicing Homeopathy since 1996. My training and education is described below: I have studied with some of the most renowned, prominent homeopaths in the world, and my education is always on going. I am a member of National Center of Homeopathy & the North American Society of Homeopaths. I teach clinic at the Los Angeles School of Homeopathy. I am also trained in the mixture and treatment of Bach Flowers.
I am not a licensed physician. Also, the State of California does not offer licenses in homeopathic medicine. Homeopathy is alternative and complementary to healing arts that are licensed by the State of California. Under Sections 2053.5 and 2053.6 of California's Business and Professions Code (commonly known as the Medical Practice Act) I may offer services in homeopathy as long as I meet certain requirements and restrictions, which are described on a separate page named SB-77.
I recommend that you inform your medical doctor that you are receiving homeopathic treatment. If you have any concerns about your treatment, please feel free to discuss them with me.
Prior to receiving my services, California state law requires that you receive the information provided in the form linked below, and acknowledge that you have received it. Please complete and sign the following statement. One copy is for you. I will keep a copy on file for three years.
Prior to receiving my services, California state law requires that you receive the information provided in the form linked below, and acknowledge that you have received it. Please download, complete and sign the following linked statement. Keep one copy for yourself. Send me the form and I will keep a copy on file for three years.
---

California Senate Bill SB-577
California Senate Bill SB-577, which was signed by the governor in September 2002, has profound implications for the practice of alternative forms of health care in California. SB-577 enables alternative and complementary health care practitioners to provide and advertise their services legally. However, they must also comply with certain requirements specified within the bill.
What does Senate Bill SB-577 mean for you, the patient?
SB-577 gives you access to alternative and complementary health care practitioners. You must be given information about the nature of treatment and the practitioner's qualifications. Feel free to ask a practitioner any question you might have about your treatment. Check to see if your practitioner has been certified by a professional membership society. In addition, tell your doctor about any alternative treatment you are pursuing. You can also request that your licensed and unlicensed health care providers communicate with each other and work collaboratively to meet your health care needs.
SB-577 helps to protect you
SB-577 requires unlicensed alternative health care practitioners to follow certain guidelines and restrictions. Here are the things that unlicensed alternative practitioners are NOT allowed to do:
Perform any form of surgery or any procedure that punctures your skin or harmfully invades your body.
Use X-ray radiation.
Prescribe prescription drugs, or recommending that you discontinue drugs that were prescribed by a licensed physician.
Set fractures.
Treat wounds with electrotherapy.
Put you at risk of great bodily harm, serious physical or mental illness, or death.
Imply in any way that they are licensed physicians.
In addition, an unlicensed alternative practitioner MUST DO the following things:
Provide you with a statement, written in plain language that includes the following information:

That they are not a licensed physician and that their services are not licensed by the state;
A brief and clear description of the kind of services they provide and the reasoning behind it;
A description of their education, training, and experience.

Ask you to sign an acknowledgement that you received the above written statement, and provide you with a copy of it.
Ask you to sign an acknowledgement that you received the above written statement, and provide you with a copy of it.
They must also keep a copy of your signed acknowledgement for three years.
Homeopathic Links and Articles